BIG SHOW:Big Show is no stranger to attraction matches at Wrestlemania and if all goes as planned, that will be his role at Wrestlemania 33 on April 2 in Orlando, Florida.
The long rumored opponent for the "World's Largest Athlete" is NBA legend, Shaquille O'Neal. The two men's rivalry dates back to 2009 when O'Neal guested hosted Monday Night RAW and engaged in a physical confrontation. A Wrestlemania match was penciled in for Wrestlemania 28 in Miami, Florida, but plans were ultimately scrapped.
Last August, Big Show confirmed in an interview with Shanghai Daily that a match with Shaq would happen this year. While the former WWE champion has been mostly absent from WWE television in recent months, he has certainly been hitting the gym.
In a recent Twitter post, Big Show addressed O'Neal directly, attaching a photo of his slimmed down, toned out physique.
View image on Twitter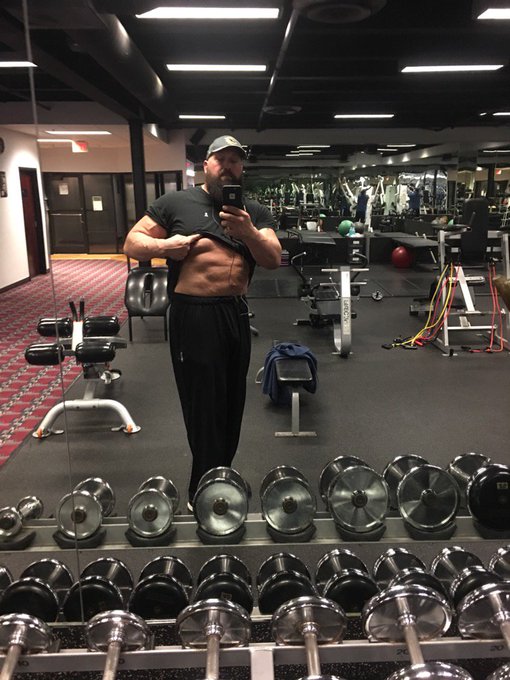 It was clear in November that Big Show — who once admitted he weighed approximately 550 pounds at his heaviest — was working hard to improve his conditioning. Speaking to Chris Van Vliet of WSVN-TV Entertainment, Big Show claimed he was in his best physical condition in over 20 years.
"I'm 70 pounds lighter than I was six months ago," he said. "I'm down to 396 pounds. I haven't been this skinny since 1995. I'm the not-so-big Big Show!"
For his part, Shaq has not been sitting quietly; the 44-year-old four-time NBA champion has posted several updates on his training for the big event. Despite his lack of wrestling background, Shaq brings mammoth size (7-foot-1, and 320 pounds) that nearly equals Big Show (7-foot, 396 pounds).
As mentioned, Big Show and Shaq's feud dates back to July 27, 2009, when Shaq guest hosted RAW. After Big Show and his then tag team partner and co-tag team champion Chris Jericho fought Cryme Tyme (JTG and Shad Gaspard), Shaq entered the ring and after a brief staredown, Shaq tackled Big Show to the ground (with help from Cryme Tyme).
After years of rumors, Big Show appeared at Wrestlemania 32 last year at AT&T Stadium in Dallas, Texas as part of the Andre The Giant Memorial Battle Royal.
Big Show indicated that a match with Shaq could signal the end of his career. At 44 years old, he has accomplished everything imaginable in the WWE and Wrestlemania 33 could be his final match.
His Wrestlemania history also includes the likes of sumo wrestling legend Akebono and boxing legend Floyd "Money" Mayweather.
"I've had a 21-year career. I'm looking forward to retirement actually," Big Show said. "It'd be nice to actually see my family. I've earned my limited schedule and now it's the twilight for me."
However, in a later interview with Digital Spy, Big Show discussed his excitement with fighting the 15-time NBA All-Star on professional wrestling's premier stage. However, he did leave the door open to potentially continue his career if the powers at WWE find more entertaining work for him.
"This is going to be a big media spectacle, once we start kicking off the angle, who knows what we're going to do and who knows how we're going to tie it together, how we're going to make it work? I don't see anything bigger than that happening for me in this stage of my career. I'm happy for the spotlight that I'm going to share with Shaq at WrestleMania and that's that. If that's the last opportunity, thank you very much, it's been a fantastic time. If Vince comes up with something else, I'll be there with a smile on my face and make that happen too."

Provided by:http://www.inquisitr.com